FREIGHT BROKER RESOURCES
Being a part of the freight broker industry presents many opportunities, but it isn't always easy understanding how to begin if you're new to the business or where to get accurate information once you're up and running. The vastness of the Internet offers endless potential freight broker resources and guidance for freight brokers in all stages, which can be overwhelming at best. Navigating all the available information online and deciphering what is relevant and what isn't takes time, so having a quick guide to top online sources of information is incredibly beneficial. Here you will learn what you need to Jump Start your career along with access to the Freight Broker Resources to become Successful.
Learn how to:
Estimate the costs of becoming a freight broker

Decide if you need training and where to get it if you do

Fulfill ALL the legal requirements

Market your brand new freight brokerage
Powerful. Effective. Insightful. Strategic Freight Broker Resources for Success.
Set up and register your business
1. Select a legal structure for your business
2. Apply for operating authority
3. Designate a process agent
4. Arrange for a surety bond or trust fund
5. Register your business
6. Check your state's requirements
7. Set up your office
Conducting business
1. Get broker contracts & paperwork
2. Find shippers
3. Find carriers
4. Set prices
5. Move freight
Additional Freight Broker Resources
1. Freight Broker Course.
2. Business Credit
​3. Insurance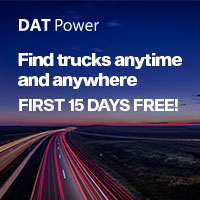 Enlisting the services of a freight broker is one of the simplest ways businesses thrive. With 90% of Fortune 500 companies now using freight brokers, more companies than ever are enjoying the benefits that freight brokers bring to the table. From cost savings to improved customer satisfaction, a freight broker can be a company's key to future success.
The trucking industry is the lifeblood of the U.S. economy. Nearly 71% of all the freight tonnage moved in the U.S. goes on trucks. Without the industry and our truck drivers, the economy would come to a standstill. To move 10.5 billion tons of freight annually requires over 3.6 million heavy-duty Class 8 trucks and over 3.5 million truck drivers. It also takes almost 39 billion gallons of diesel fuel to move all of that freight. Simply – without trucks, America stops.